Have fun and help The Press On Fund
Three Nights in Virginia Wine Country

Waterford, VA
Serving as a beautiful 5 bedroom Bed & Breakfast, Loudoun Valley Manor offers 6 acres of breath taking views of the rolling hills in Virginia's wine country. Spacious grounds allow for tent rentals to host your special events. The manor is convenient to Dulles International Airport and Washington DC. Over 25 wineries and breweries are nearby, and it's just a short drive to Harper's Ferry and Charlestown Casino! Come experience the beauty of the area or just relax around the property. INCLUDES: - Three Nights for Two Guests - Daily Gourmet Breakfast - Access to Local Wineries Enjoy access to the many outdoor amenities including attached winery, BBQ grill, garden, picnic area, and terrace. Hikers and bikers are welcome!
Read more
HOW IT WORKS
---
This special The Press On Fund website is a great place to visit frequently because we'll always feature fun ways for you to help our cause! Thanks to the amazing generosity of all of the local and national experience providers, we're able to offer you incredible values and at the same time generate meaningful donations (as much as 70% of your purchase price).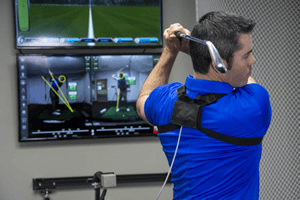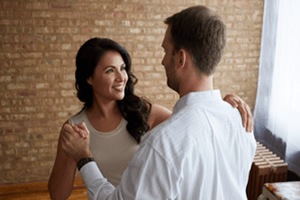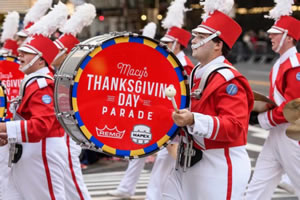 Turning fun experiences into big donations! Inventory changes each day.
Flash Sales
From time to time, we'll receive a limited number of fun experiences that you can grab at 50% off and still generate a big donation for us. Examples include in-home wine samplings, golf lessons, dance lessons and even vacations to five-star resorts. Supply is limited, so we'll let you know when we have a flash sale available for you to enjoy.
Last-Minute Opportunities
If your schedule is flexible and you can act on a moment's notice, these are a perfect way to escape to everything from a local bed & breakfast to a world-class destination on the other side of the globe. Generous vacation providers like to fill their "last-minute" spaces and help our cause at the same time.
Featured Getaways
Enjoy special access to experiences provided by local and national getaways. Take a golf vacation to a top resort or reserve a space on a private yacht. You'll find a wide variety of featured getaways, and all generate big donations for us thanks to the generosity of the providers!
Upcoming Fundraising Events
Leading up to each of our fundraising events, we'll give you an easy way to preview all of the exciting experiences that we will feature at our auction or raffle.
About The Press On Fund
---
In 2006, Stephen and Erin Chance formed Press On after their son Patrick was diagnosed with Stage IV Neuroblastoma (NB) at just three years old. Its original mission was to invest in less toxic, more effective therapies for high risk NB. Since then, they have been joined by the Simkins Family, whose middle son Brennan was diagnosed with Acute Myeloid Leukemia in 2009, and the Crawford Family, whose daughter Hallie was diagnosed with a rare brain tumor in 2011. This team of three families is working towards our expanded mission: IDENTIFY feasible and groundbreaking alternative therapies for childhood cancers and INVEST monies raised in a manner that supports the science and infrastructure needed to CURE childhood cancer within our lifetime.

Two full classrooms of kids are diagnosed with cancer every day. While doctors and researchers have made strides in the battle against so many types of adult cancer, the lack of funding and awareness for our children has led to an insignificant improvement in survival rates for many pediatric cancers. As a result, cancer continues to be the number one disease killer of American children, more than asthma, diabetes, cystic fibrosis and pediatric AIDS combined. We need your continued help to raise more funds and more awareness. Every day, new protocols in hospitals across the country stand to break the gridlock. Press On's mission is to seek out and support innovative research at these institutions.

With the support of Press On's Medical Advisory Team the three families are able to both find and investigate new research proposals on a regular basis. As of late 2016, Press on has raised over $3.5mm for cancer research. In just the last few years, Press On has initiated $5.4mm in total investment, which includes $2.8m from the Press On Fund and $2.6m from partner organizations including The Band of Parents, Arms Wide Open Childhood Cancer Foundation, Brooke's Blossoming Hope for Childhood Cancer Foundation, I Back Jack Foundation, Isabella Santos Foundation, Rising Tide Foundation for Clinical Cancer Research, and Zev's Fund.

As a donor to Press On, 100% of your contribution is an investment toward a cure. We are a field of interest fund of the Community Foundation for the CSRA; we have no rent to pay, no CEO, just a will to win. Like the Olympic marathon runner, we are equipped with the bare essentials. Anything more is a hindrance. Join the race. Be a participant. And whatever you play, Play for Press On.

Read more
Read less
Links :
---
Fun Experiences for You
Buy a cruise for your parents or take a family vacation. Enjoy a round of golf with your friends or even take a golf lesson.

Have fun, enjoy attractive rates, and generate a big donation (as much as 80% of your purchase price!) for The Press On Fund.

Special thanks to all of the generous business owners that make all of this possible!